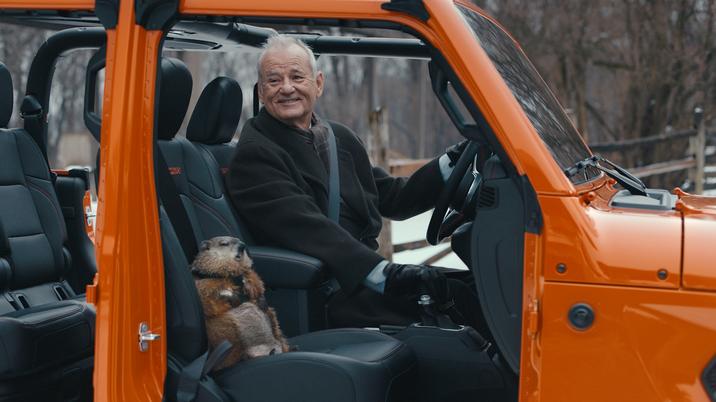 Commercials that air during the Big Game determining the best team in football are usually 30 or 60 second events themselves. And this year is no different, which is evident by the Jeep Gladiator's role in the most talked-about ad coming out of the night.
That's because it inserts something new into a classic moment that people cherish in their memories. And that's evident by seeing Bill Murray once again cast as news anchor Phil Connors who made us laugh in the hit 1993 film Groundhog Day.
Also co-starring in this Big Game ad is the 2020 Jeep Gladiator Rubicon, which is the vehicle replacing the original that Murray drives off with Punxsutawney Phil in. But some of the original aspects of the film return including:
The B&B, restaurant & town square that everyone remembers from the film
Sonny & Cher's "I Got You Babe" waking up our protagonist at 6 am
Ned Ryerson, played once again by Stephen Tobolowsky
Buster Green, played once again by Brian Doyle Murray
But the driving experience offered by the Gladiator Rubicon makes Murray's character enjoy his repeating day so much more than the first time around, even with the doors & roof taken off in freezing weather.
Watch Jeep's 2020 Big Game Ad
There are a few fun facts that you should that relate to this Big Game commercial including:
The ad was filmed in Woodstock, Illinois just like the movie
Bill Murray rides the all-new Jeep e-Bike powered by QuietKat that will be making its debut in June
There's some cool shirts, hats & stuffed animals inspired by the commercial available here
The Jeep Gladiator Rubicon & other trims of this pickup truck are now available at Hudson Valley Chrysler Dodge Jeep Ram